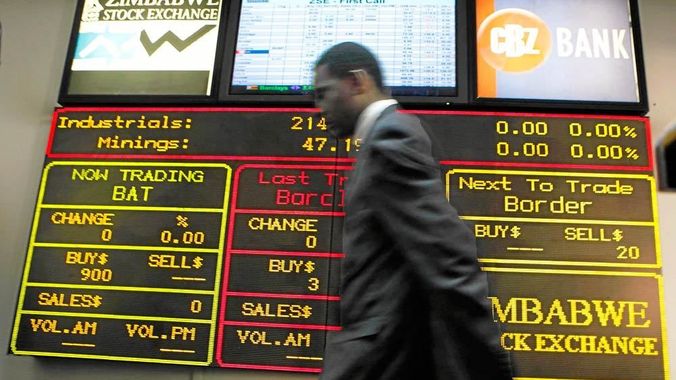 The Zimbabwe Stock Exchange says it will continue to trade in the face of the coronavirus (COVID-19) pandemic, but has moved to take precautionary measures to ensure the safety of employees and stakeholders.
To date over World Health Organisation data shows that around 400 000 people have been infected world over, while in Zimbabwe 3 cases have been confirmed.
The spread of the COVID-19 virus had affected global trade and markets in a number of ways, but major stock markets have remained in play.
The ZSE is not shutting down yet either.
Said the local bourse's chief executive Justin Bgoni this morning:
"As we continue to monitor the impact of the COVID-19 virus, the ZSE would like to assure our stakeholders that we remain committed to delivering timely and quality service to all our stakeholders. During this trying period the safety and well-being of our staff, clients, stakeholders and their families is our main priority.
"We will therefore play our part to keep our various stakeholders safe so as to help minimize the spread of the virus. In that same vein, we are implementing precautionary measures to assist in the containment of the coronavirus in order to protect us all.
"Whilst trading will continue as normal, the measures that will be implemented by ZSE are as follows; The ZSE offices will be closed to all outside visitors with immediate effect until the situation normalizes. We therefore encourage our stakeholders to interact with us through email and our social media platforms."
Meanwhile, the ZSE has temporarily suspended receipt of physical documents, urging stakeholders to "send scanned copies."
Following trades yesterday, the bourse's primary All Share Index rose 0.38% to close at 496.28 points, while the Industrials Index adding 0.39% to 1646.05 points.
The ZSE Top Ten Index was down 0.78% to 413.12 points while, the resources index slipped 0.42% at 759.54 points.
34 counters were active yesterday as volumes jumped 122.77% to 10.27 million.
Turnover for the day amounted to ZWL$31.06 million.